Web Development
Agile, Scalable and pocket-friendly web development solutions tailored to engage your customers and meet specific business needs.
Are you looking for cutting-edge digital solutions? Do you need professional help on web, mobile, CRM, CMS, and software application development? If yes, you are at the right destination. You can outsource your projects to us or hire our skilled developers.
At Creative Web Design Experts, we design, develop, support, renew and evolve all types of web-based applications and software. With years and experience and expertise, we deliver intuitive, interactive and fast websites, web portals, and other web development solutions that bring about positive results, quick digital transformation and swift business workflows.
We are a top-rated web development company
With profound domain knowledge and expertise in web architects, development, operation, Project Management, DevOps, and UI/UX, we create and deliver reliable, agile, secure, and easy-to-maintain web-enabled solutions. We are indeed your one-stop destination for any development needs.
Let us enhance your user experience with our web development services
Whether you need a newly developed website for a significant web presence, a web portal for a professional organization, an eCommerce website for selling products online, or a responsive, robust and feature-rich web app for automating business processes, Creative Web Design Experts has the right solutions for you.
To improve website visibility, enhance customer engagement, and give your business a significant facelift, our Full-Stack Web Developers work hard round the clock.
What we do in our web development solutions
Utilizing their domain knowledge and programming expertise, our professional front end and back end web developers build, integrate, customize, and deliver different types of industry-specific web apps that help our clients set well in this competitive world and perform better in the ever-changing digital landscape.

Web Application Development
Using different types of languages like HTML, Java, PHP, Ruby, SQL, Python, etc. and utilizing cutting-edge frameworks (such as Laravel, Codeigniter, Cakephp), platforms, plugins, and CMS, we develop state-of-the-art web applications.
Moreover, our front-end developers and experienced web designers are well-versed in JavaScript (React.js, AngularJS, Node.js), CSS3, CSS5, HTML5, bootstrap, etc.
Enterprise Web Development
We create different types of enterprise web applications like CRM, inventory management system, restaurant management system, project management system, and expedited workflows, integrating common and custom APIs in them.
In this fast-paced, technologically advanced era and digital landscape, enterprises need custom web portal development to cater to the needs of their customers and the growing demands of businesses.
Web Portal Development
Our advanced web portal development services include planning, organizing, developing, and delivering many industry-specific web portals that ensure reliable and robust solutions on workflow and manpower management.
Our Web Portal Developers have the engineering expertise and a keen understanding of various business sectors and their business operations that help them create reliable, agile, and end-to-end solutions for managing their workflows, workforces, salesforces, service forces, and stakeholders.

CMS Integration
Our cutting-edge CMS integration solutions allow users to edit, delete, or add content and web features in their desired ways without any coding knowledge. Based on your requirements, we can create and integrate CMS functions/capabilities in your existing websites, web portals or web applications.
We empower you to manage your website from top to bottom in your desired ways without resorting to a complex monolithic solution that imposes some resections on you.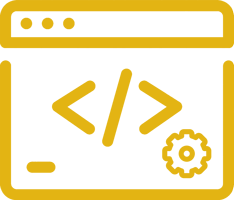 Custom web development
Our clean core custom web development services include both front-end and back-end development. Whether you need to enhance an existing web application or architect the best enterprise application, our developers are ready to accept the challenge.
After learning and understanding about your business and needs, we utilize the process of UI, programming, and marketing to create an effective digital product or asset, ensuring a highly positive ROI.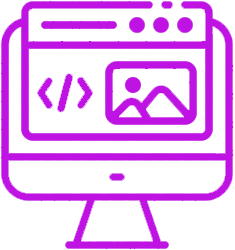 Front-end Development
Our experienced front-end developers are well-versed in JavaScript (React.js, AngularJS, Node.js), CSS3, CSS5, HTML5, bootstrap, etc.it. Utilizing these technologies and scripting languages, they develop a graphical user interface of a website or web portal where users can view, interact and take necessary actions.
You are sure to have an optimal viewing experience and improved interaction in different browsers (cross-browser), different devices (cross-device), and different operating systems (cross-platform).
Backend Development
Our custom back-end development solutions for various web applications, cloud-based apps and mobile apps across multiple domains include server-side web application logic, organization, integration, and activities like writing APIs, creating libraries, and working on databases, servers, apps, and other system components.
Our backend developers are committed to giving you a customized solution that makes your business agile and flexible. You achieve your business goals easily.
Website development
Utilizing state-of-the-art technologies and advanced platforms like WordPress, WooCommerce (plugin), Wix, Weebly, Shopify, Codignator (CI), Laravel, Joomla, Drupal, Cake PHP (Framework), we create all device responsive websites to ensure optimal viewing experience and improved interaction in different browsers (cross-browser), different devices (cross-device), and different operating systems (cross-platform).
As an experienced web development company, we can ensure flawless navigation and responsiveness that ensure your brand recognition.
eCommerce Websites and Application
When the matter of getting a fully functional eCommerce website comes, you need the help of a professional web development company specializing in three main types of eCommerce platforms- Open-source, SaaS and Headless commerce.
We have the capability of working with the toolkits offered by these popular platforms. We create online stores, e-commerce shopping cart applications, e-commerce storefronts, digital stores, and custom e-commerce shopping carts with useful page builders, checkout pages, payment gateway integrations, etc. We ensure fair dealing and secure transactions on your eCommerce website.